Empower the mind
Gain the edge you need to control your game
Take control of how you show up
With a PhD in Clinical Psychology and a Masters in Sport Psychology, and a best-selling author, she is a powerful speaker and presenter who engages with her audience and teaches them to improve focus, increase confidence, and heighten motivation. These are the key ingredients to adapt to change and manage the constant distractions of today's intense world.
Dr. Michelle can be your keynote speaker, conduct an interactive session with a specific group, or present half-day or full-day workshops.
Upcoming Appearances
2018 PTR International Tennis Symposium
Monday, February 12, 2018
Hilton Head Island, South Carolina
Be the Mastery Coach: Help Players
Beat Their Inner Tennis Demons
You see, hear, and watch your players develop worries, doubts, fears, and ultimately negativity in their behavior. How can we stop this before it takes over their game?
Whether you are coaching younger athletes or adult athletes, we can expect that if our tennis players work hard, their head will come along for the ride.
Past Speaking Engagements
CONFERENCES
• Association for Applied Sport Psychology
• Marin Teen Girls Conference
• Professional Tennis Registry's International Symposium
• Bear Development Team
• USPTA World Conference
• Cal Berkeley's Female Leadership Class
• S.H.I.N.E. for Sports
• Sports+ Orthopedic Leaders
• USA Triathlon
• West Coast Songwriters Conference
• USPTA/PNW Division Conference
• US Golf Teachers Cup
PODCASTS
• Orange Mud
• Parenting Aces
• The Natural Running Networks
• Runner of a Certain Age
Experience
Dr. Michelle engages, motivates, and educates audiences to change behavior and attitudes to align the mind and the body to work in synergy. Impacting a variety of audiences, she has had the privilege of speaking for US Professional Tennis Association (USPTA) PNW Division Conference; USPTA World Conference; US Golf Teachers Cup; USA Triathlon; Professional Tennis Registry's International Symposium; West Coast Songwriters Conference and Conference on the Value of Play; and CSU East Bay Annual Day. In addition, she speaks to groups that meet on a continual basis such as Marathon Matt's Run Club, Impala Racing Team, S.H.I.N.E. for Sports, SOL Sports + Orthopedic Leaders, St. Mary's Women's Lacrosse, and Go WOW Team. She has also been a trusted adviser and consultant for Pixar Animation Studios and Dr. Oz.
Enthusiasm
Dr. Michelle articulates the art and science of the mind with passion and practical strategies that help overcome anxieties when performing at the highest stress levels. She teaches you to connect better with yourself, with your talent, and with others. The research-based strategies presented through sport psychologist methods are designed with the ultimate goal of helping you reach peak performance.
The elite athletes Dr. Michelle works with embody a combination of leadership, teamwork, and mindfulness that organizations want their employees to retain. The trick is training your brain to be consistent so you can reach and maintain peak performance.
Keynote Speeches & Programs
Dr. Michelle can tailor her speaking engagements to pre-teen, college, and professional athletes, as well as musicians and other professionals.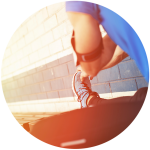 MIND GAMES
Learn how to link your mind to your performance through this seminar that will provide proven techniques, real world examples of success, and exercises to help you develop your very own system.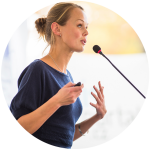 DYNAMIC LEADERSHIP
Get leadership skills you need to get the most out of your employees and your team, and earn the respect of your colleagues. Learn how to build the magical team.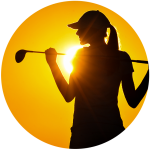 PEAK PERFORMANCE
Gain the tools you need to achieve that wow moment – that moment to remember. You will learn practical strategies to create the winning mind.
Real Values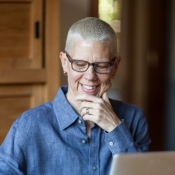 Guided by a passionate mission and a strong set of values, Dr. Michelle empowers elite performers to deal with the demanding pressures of competition and turn pure frustration into confidence.
Real people
Several of my clients have used Dr. Michelle's services when they got "stuck". Mental ruts may be the toughest to overcome and Dr. Michelle has the tools and experience to help guide us through.

Long Distance Running Coach